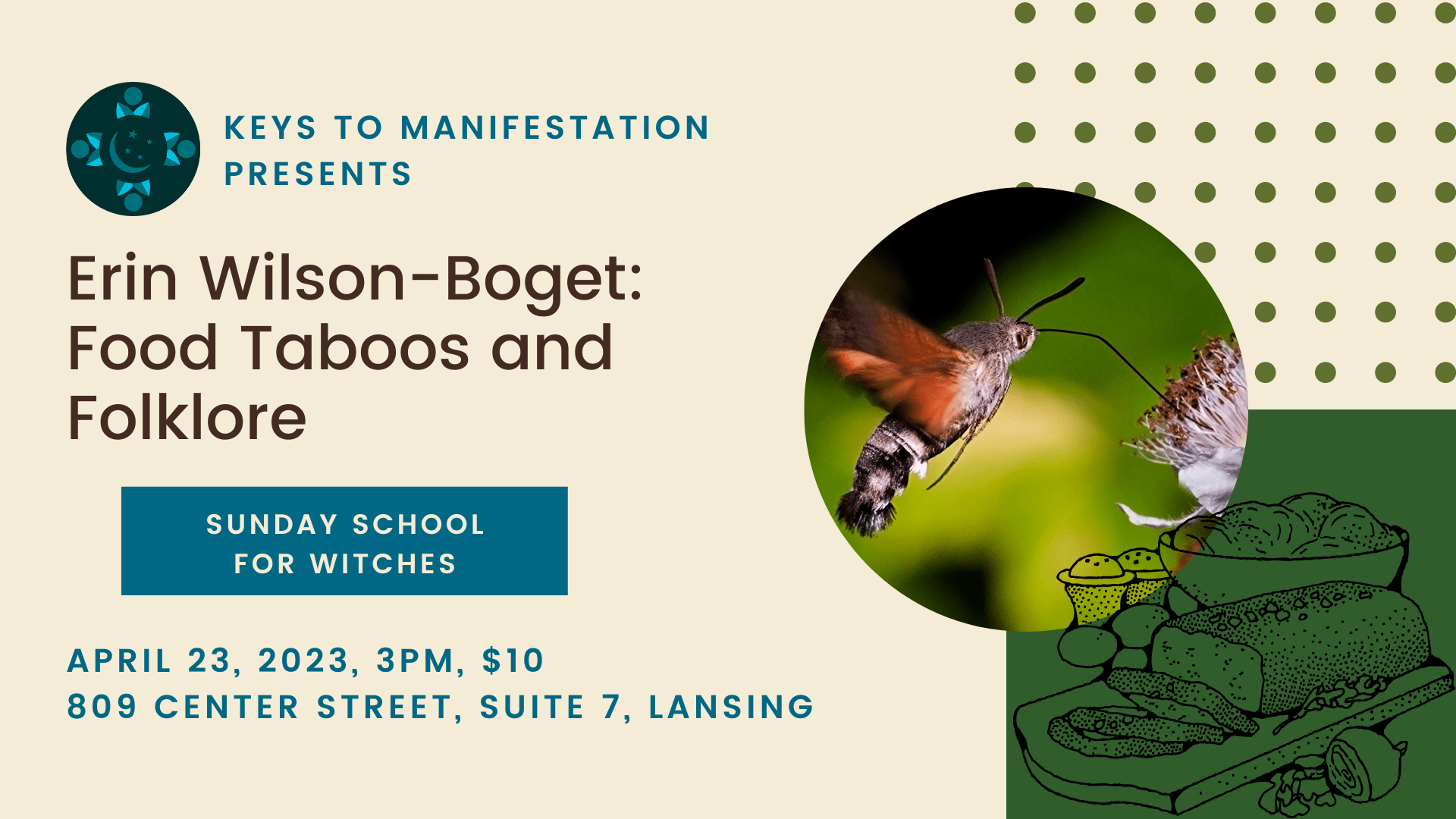 Date:
Location: Keys To Manifestation, 809 Center Street, Suite 7A, Lansing, MI 48906
Purchase tickets here for $10.
Food has an integral role in folklore and practice. From seasonal dishes to taboos, we're going to examine that role and discuss how we can integrate it into our own practice. As always, the class will end with a guided meditation connected to spring.
Erin Wilson-Boget is a shamanic priestess and follower of Odin and Hecate. She has many years of practice working in the Other World.
Every Sunday we gather in-person to learn new things and share knowledge and experience in our Sunday School for Witches workshop series. If we don't have anybody else on the schedule, Solinox Silverstar will do an impromptu workshop on a topic of choice! Click on the links below to purchase tickets ahead of time, or you can purchase tickets in the store the day of class.
Our upcoming schedule includes:
Do you have some skill or knowledge in the Craft or your pagan tradition that you would like to share with the community? Contact us today to get on the schedule!