At Keys To Manifestation, we have a dream of an integrative, supportive pagan community. We are more than just a store. Working in conjunction with Weavers of the Web, we offer meeting and worship space, community support, expert professional advice, and educational opportunities to the greater Lansing area.
We look for local, ethical suppliers for our products whenever possible, because we believe in supporting our community and helping it grow and prosper.
Imagine a safe place that feels like coming home every time you visit. We are making that "third place" a reality for the mid-Michigan pagan community.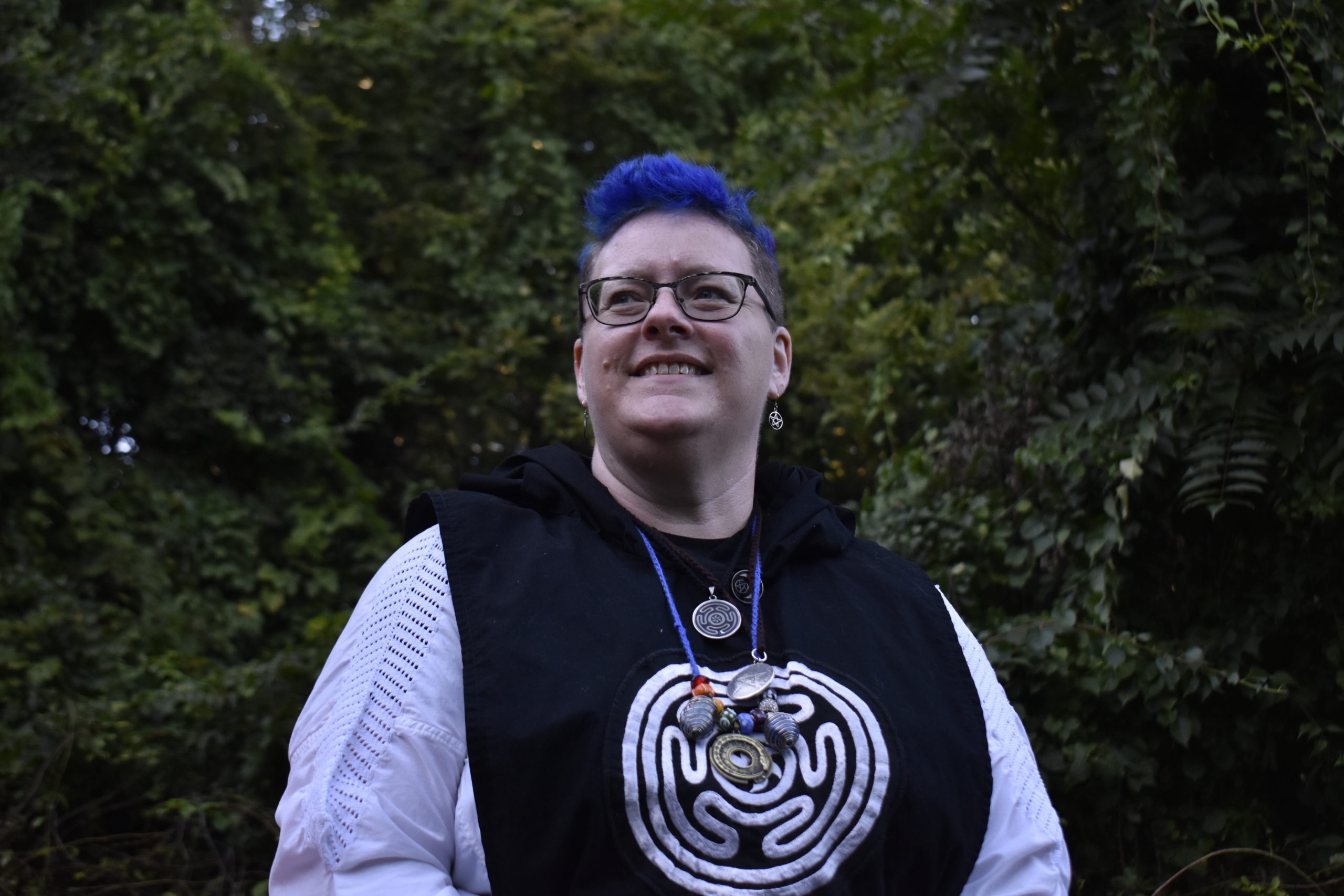 Rt. Rev. Elayne Glantzberg /
Lord Solinox Silverstar
A practicing witch for more than 30 years, Elayne Glantzberg is a Third Degree High PriestX in the WISE-ATC tradition of Wicca, the founder and leader of Weavers of the Web, and a graduate of and teacher at the Woolston-Steen Theological Seminary.
From the beginning, Elayne has had a dream of creating for the pagan community the kind of community that can support and nurture everyone through all stages of life. Keys To Manifestation is one more way for Elayne to bring that dream to life.