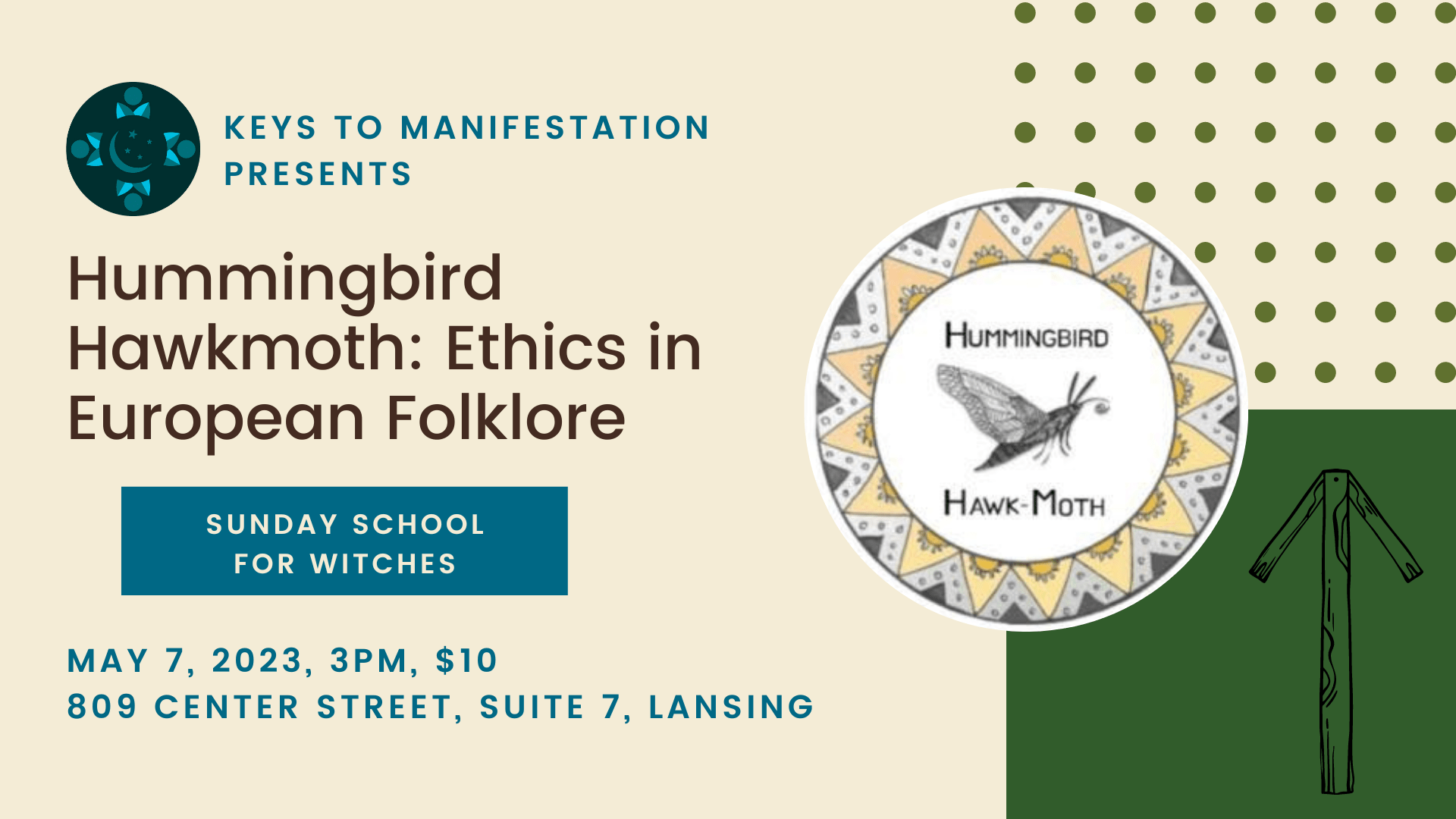 Date:
Location: Keys To Manifestation, 809 Center Street, Suite 7A, Lansing, MI 48906
Purchase tickets here for $10.
In Buddhism, Right Action outlines ethical conduct, while in Christianity there are 10 Commandments. What messages do European folktales contain about how a person should ethically conduct themselves? Join us and find out! As always, the class will end with a guided meditation.
Erin Stellatarum from Hummingbird Hawk-Moth has long studied the Celtic Otherworld and Fairy/Folk tales. She is a teacher, diviner, and shamanic practitioner.
Every Sunday we gather in-person to learn new things and share knowledge and experience in our Sunday School for Witches workshop series. If we don't have anybody else on the schedule, Solinox Silverstar will do an impromptu workshop on a topic of choice! Click on the links below to purchase tickets ahead of time, or you can purchase tickets in the store the day of class.
Our upcoming schedule includes:
Do you have some skill or knowledge in the Craft or your pagan tradition that you would like to share with the community? Contact us today to get on the schedule!