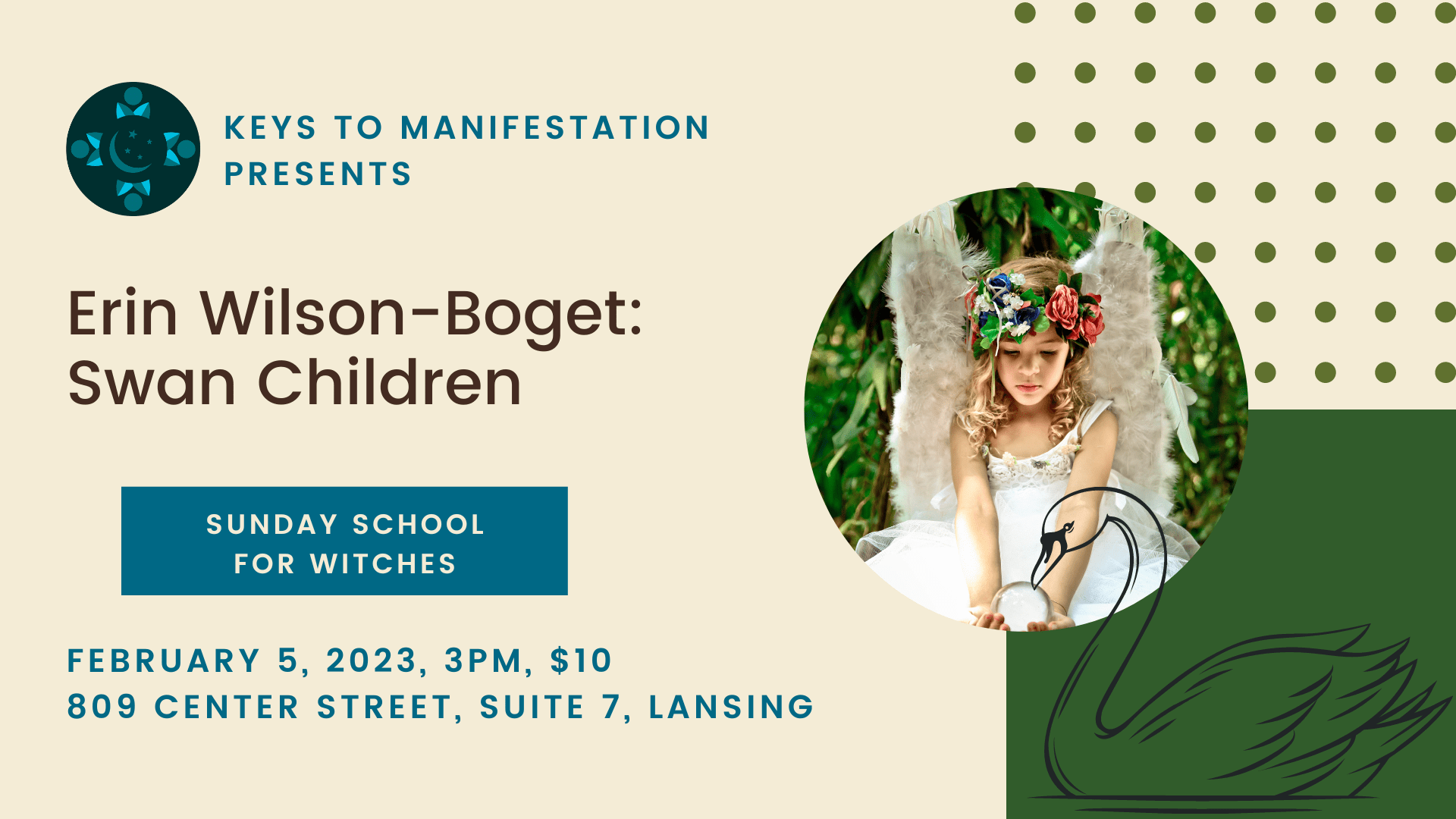 Date:
Location: Keys To Manifestation, 809 Center Street, Suite 7A, Lansing, MI 48906
Purchase tickets here for $10.
Have you heard of the children of Llyr? Or the terrible story of Leda? The myth of a maiden who turns into a swan exists in some form throughout much of continental Europe as well as children who are turned into birds. We will be looking at and discussing the concept of birds as shamanistic totems from the motif of children turned into birds (i.e.), swan maidens like Leda, the Valkeries, etc. We will contemplate the idea of the swan or goose as powerful totems while looking at the connection through myth with spinning and sewing, magical acts in their own right. Listen to Swan Lake and plan on joining us.
Erin Wilson-Boget is a shamanic priestess and follower of Odin and Hecate. She has many years of practice working in the Other World.
Every Sunday we gather in-person to learn new things and share knowledge and experience in our Sunday School for Witches workshop series. If we don't have anybody else on the schedule, Solinox Silverstar will do an impromptu workshop on a topic of choice! Click on the links below to purchase tickets ahead of time, or you can purchase tickets in the store the day of class.
Our upcoming schedule includes:
Do you have some skill or knowledge in the Craft or your pagan tradition that you would like to share with the community? Contact us today to get on the schedule!