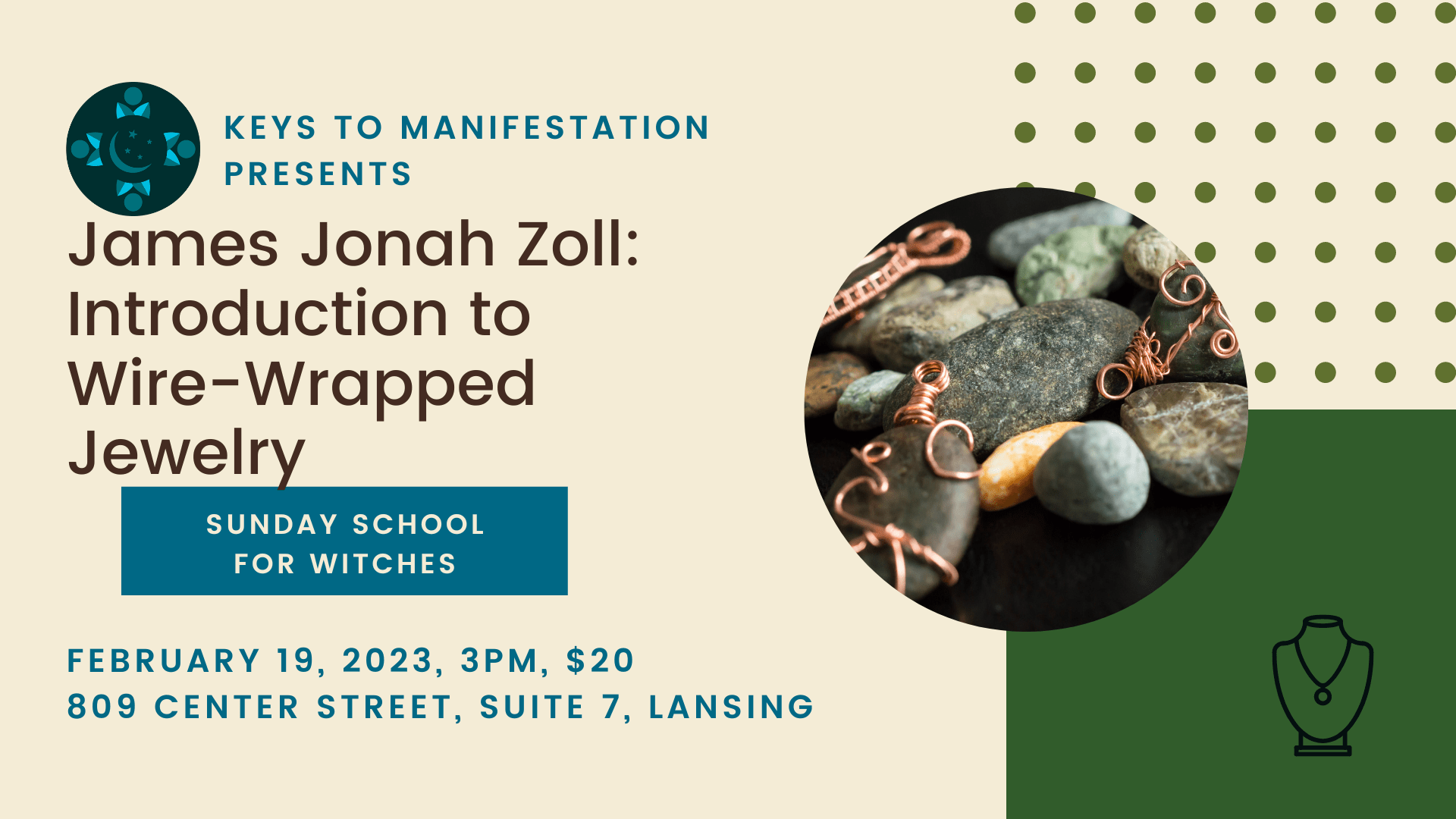 Date:
Location: Keys To Manifestation, 809 Center Street, Suite 7A, Lansing, MI 48906
Purchase tickets here for $20.
Wire-wrapping creates a design around gemstones, beads, and other decorative elements to create a unique piece of jewelry. This class will cover the basics of wire wrapping, including tools and materials, techniques for shaping and wrapping wire, and tips for creating specific pieces. Participants will have the opportunity to practice their skills and create a finished wire-wrapped piece to take home.
James Jonah Zoll is the genius behind Storm Crow Pendants, with many beautiful hand-made creations on our shelves here.
Every Sunday we gather in-person to learn new things and share knowledge and experience in our Sunday School for Witches workshop series. If we don't have anybody else on the schedule, Solinox Silverstar will do an impromptu workshop on a topic of choice! Click on the links below to purchase tickets ahead of time, or you can purchase tickets in the store the day of class.
Our upcoming schedule includes:
Do you have some skill or knowledge in the Craft or your pagan tradition that you would like to share with the community? Contact us today to get on the schedule!