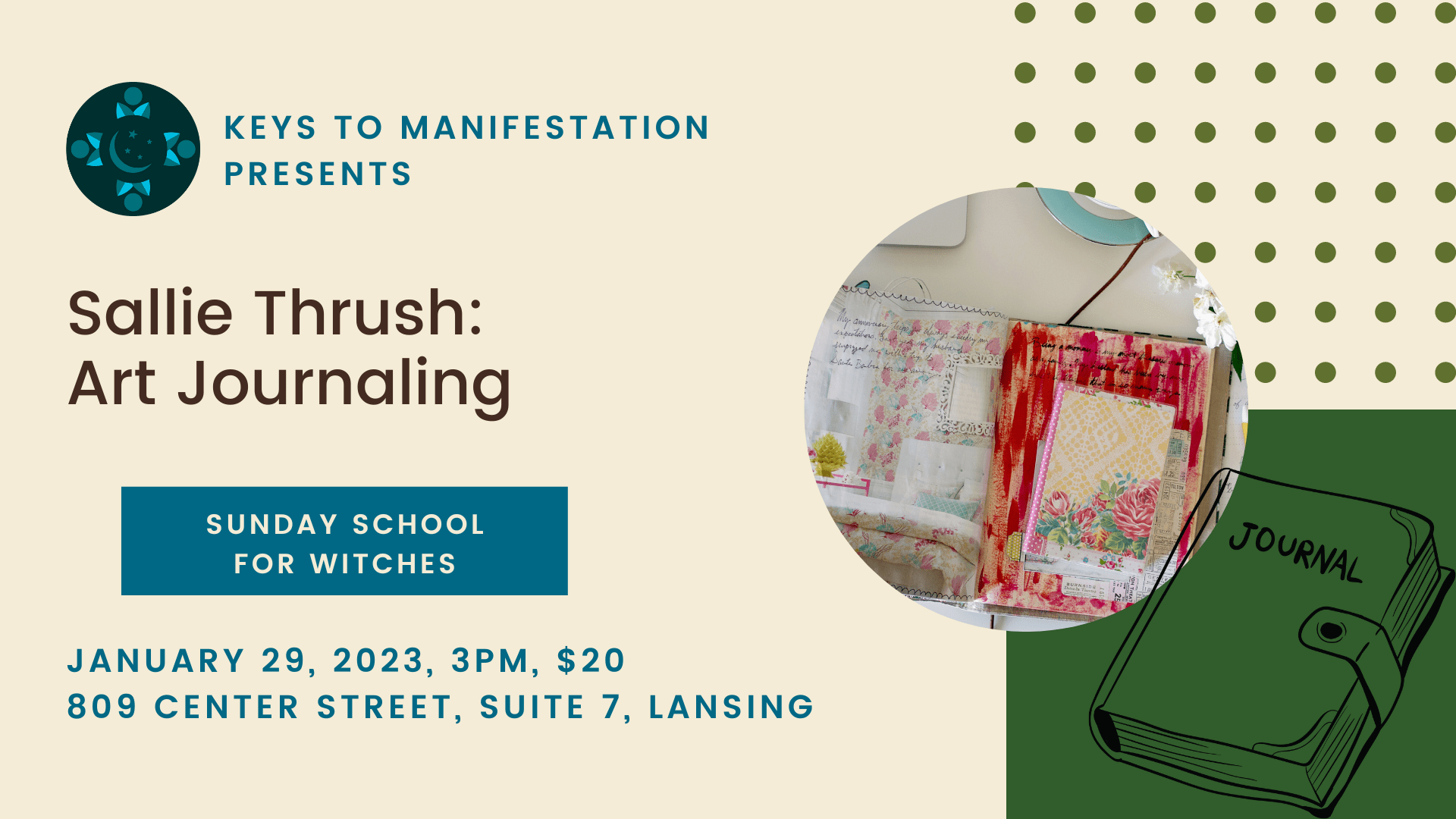 Date:
Location: Keys To Manifestation, 809 Center Street, Suite 7A, Lansing, MI 48906
Purchase tickets here for $20.
Learn fun art tricks and techniques to integrate into your own journaling practice. Journaling is known to improve mental health symptoms as well as connect us to the creative side of our brains. Through creative and intuitive art journaling practices, students will learn to let go of perfection, judgements, old beliefs, and so much more. Our theme for this class will be "Keys and Doors."
Sallie Thrush is the owner of Soul Seed Creations and Total E Clips Studio, with many beautiful hand-made creations on our shelves here.
Every Sunday we gather in-person to learn new things and share knowledge and experience in our Sunday School for Witches workshop series. If we don't have anybody else on the schedule, Solinox Silverstar will do an impromptu workshop on a topic of choice! Click on the links below to purchase tickets ahead of time, or you can purchase tickets in the store the day of class.
Our upcoming schedule includes:
Do you have some skill or knowledge in the Craft or your pagan tradition that you would like to share with the community? Contact us today to get on the schedule!