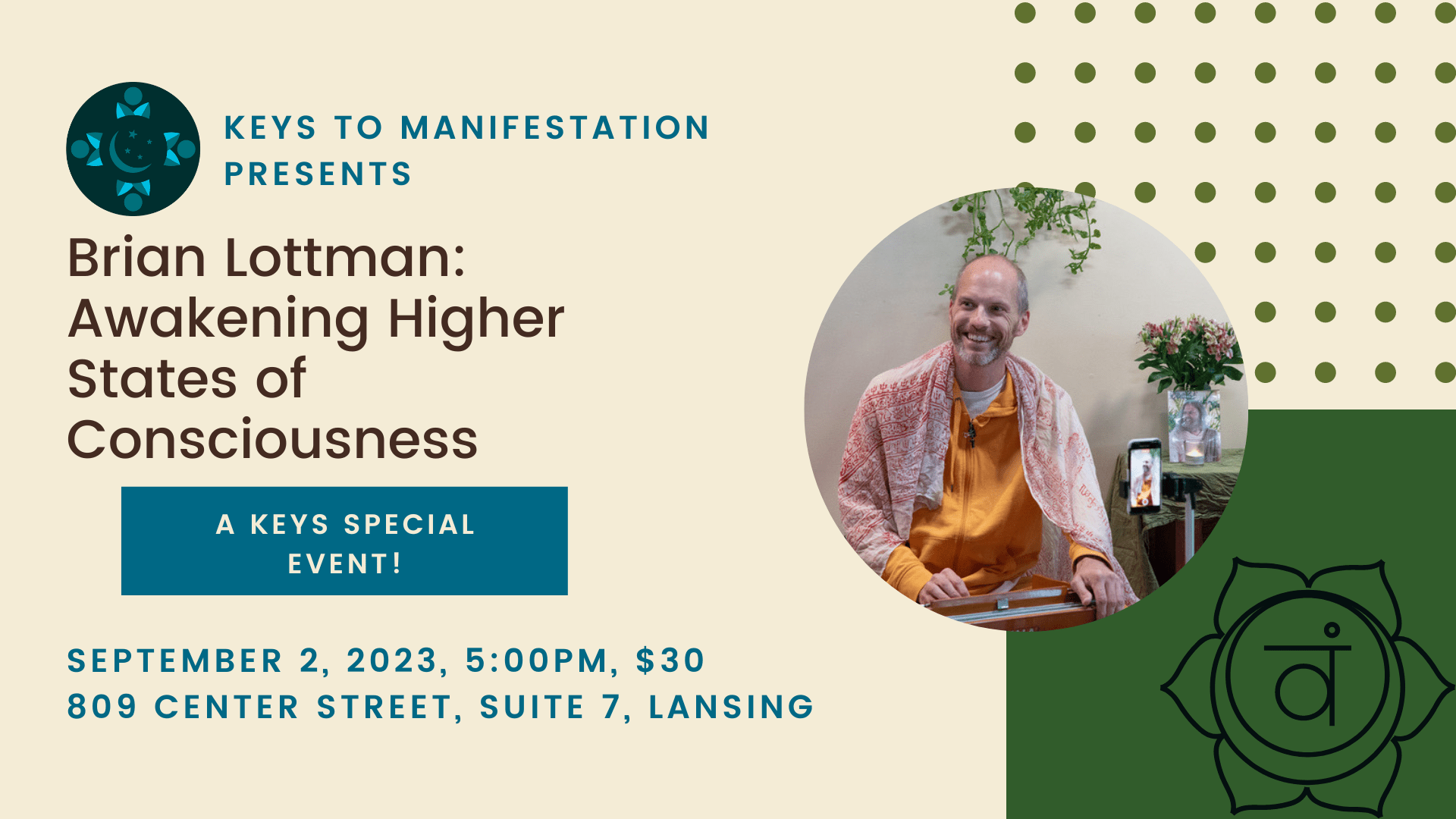 Date:
Location: Keys To Manifestation, 809 Center Street, Suite 7A, Lansing, MI 48906
Purchase tickets here for $30.
Learn simple practices for reaching the transcendent realms through mantra, breath, and meditation.
Tune in to the spiritual presence and touch the transcendental soul. Dive into guided meditations and holy mantras that awaken deeper realization. Bask in soul-stirring music, explore profound states of consciousness, and look into the Essential Nature of Life.
Satsang means "association with higher Truth" and is an immersion into higher states of consciousness through energy healing, mystical manta, sweet harmonium music and guided meditation. In these gatherings, Brian speaks about the nature of Truth and Love, and he recounts his amazing adventures as a monk and renunciant. He tells ancient tales about the mystical lives of saints and holds a transformative space to bring the mind into deeper states of meditation.
Eleven years ago, Brian Lottman, a wandering monk, renounced his former life and set out on the road to share the mystical path to Self-Realization. He has held hundreds of these "satsangs" at yoga studios, churches, and spiritual centers across the US and Canada. He is an inspirational speaker and a meditation teacher who plays harmonium and leads kirtan.
Do you have some skill or knowledge in the Craft or your pagan tradition that you would like to share with the community? Contact us today to get on the schedule!