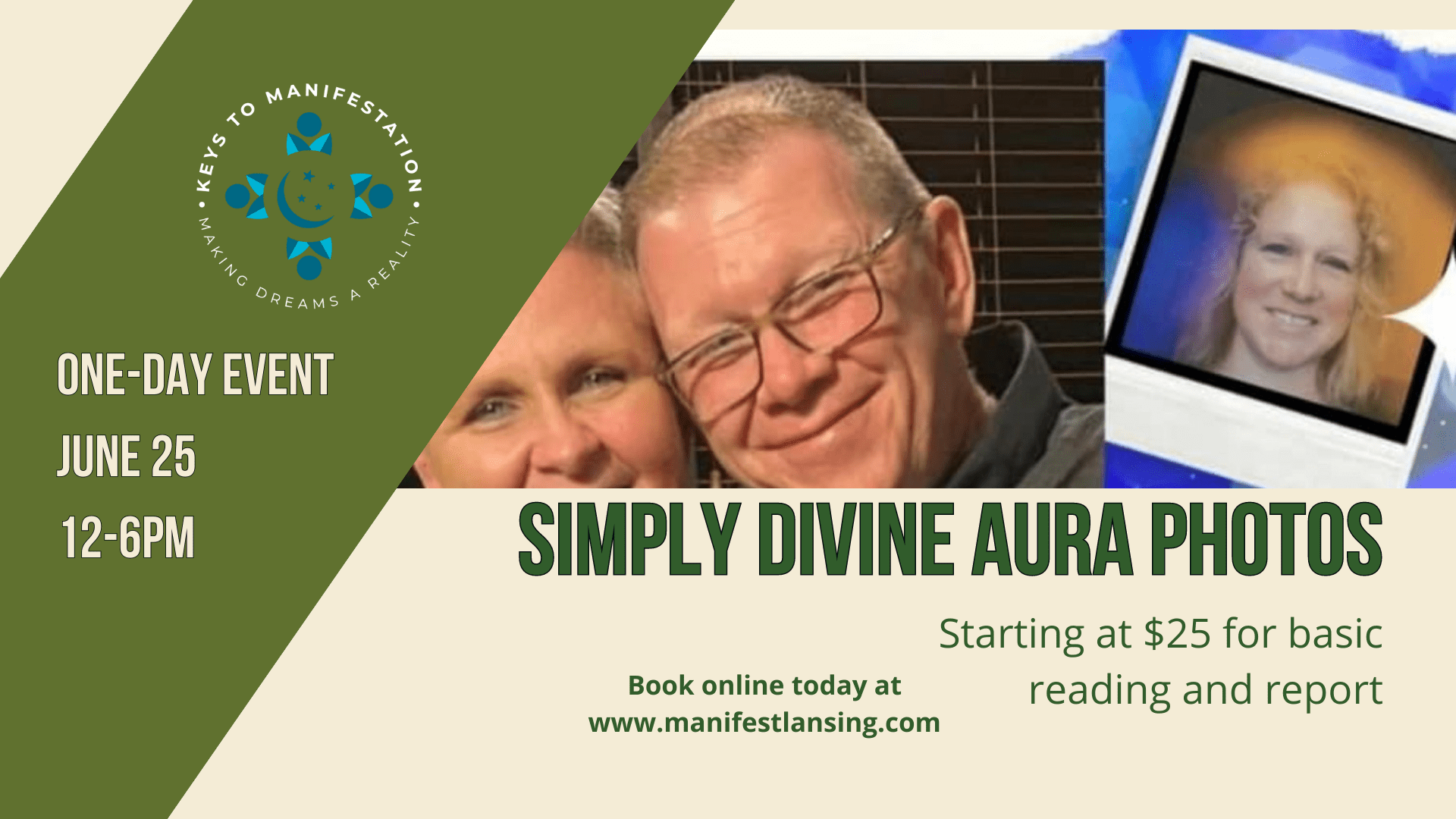 Date:
Location: Keys to Manifestation, 809 Center Street, Suite 7A, Lansing, MI 48906
Come on out and meet Jim and Brandie with Simply Divine, and get your aura photographed and read! Book ahead now by clicking here. Readings start at $25, with discounts for combining services!
We are 1129 Simply Divine
We do Aura Photography with interpretations of the aura and chakras. Your photo will come with either a short 7 to 8 page printed narrative report with an interpretation of the aura or a full 12 to 15 page printed report with the narrative and graphs depending on which package you choose. The more in depth package includes interpretation of the aura, with psychic medium readings. Jim will channel messages from guides, ancestors and Source. Brandie will pull an akashic record you mastered in a past life, illustrate it and activate it into this lifetime. It is a unique and informative reading that is sure to help you on life journey!