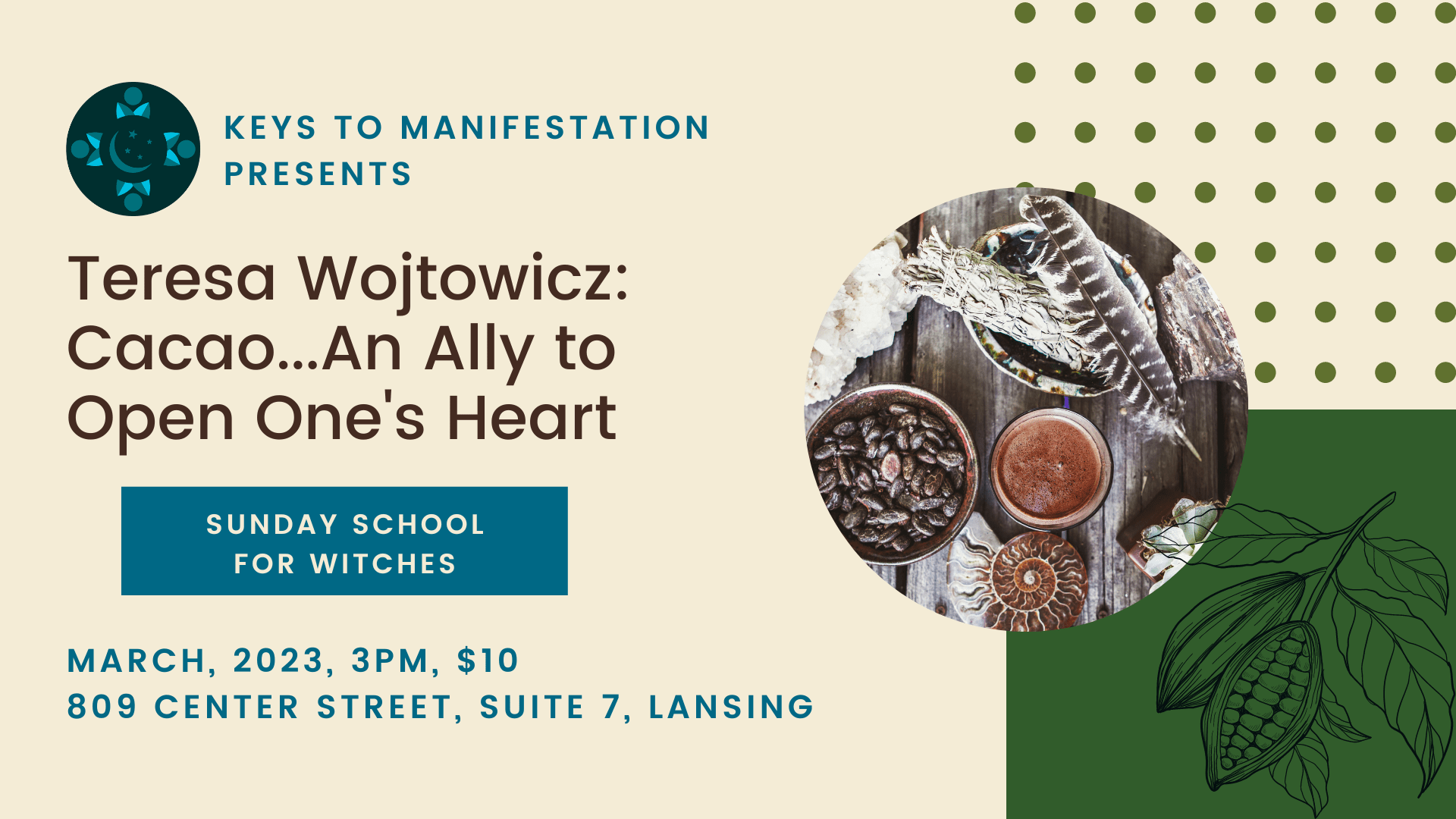 Date:
Location: 809 Center Street, Suite 7A, Lansing, MI 48906
Purchase tickets here for $10.
In this class, students will learn how to use the plant medicine, Cacao, as a powerful ally to restore love to one's heart. When we join in communion with Cacao, our hearts are open to giving and receiving the love that is our birthright as human creators.
Teresa Wojtowicz, of Willow Stick Ceremonies & Healing Arts knows she is here to help all humans realize their true potential, and worthiness, as children of a loving Creator. She does this work by teaching and remaining teachable, by welcoming Spirit to work through her and by showing others how to live an empowered life. Teresa is a called shaman, ceremonialist, Reiki Master Teacher and spiritual mentor. Her life's path has been an exploration of the unknown and the impossible. She has worked for over 20 years as a shaman and as an active student of Spirit. At the behest of her Spirit Guides, in 2014 she established Willow Stick Ceremonies & Healing Arts.
Every Sunday we gather in-person to learn new things and share knowledge and experience in our Sunday School for Witches workshop series. If we don't have anybody else on the schedule, Solinox Silverstar will do an impromptu workshop on a topic of choice! Click on the links below to purchase tickets ahead of time, or you can purchase tickets in the store the day of class.
Our upcoming schedule includes:
March 19: Teresa Wojtowicz — Cacao…An Ally to Open One's Heart
April 2: James Jonah Zoll — Introduction to Beaded Jewelry ($20)
Do you have some skill or knowledge in the Craft or your pagan tradition that you would like to share with the community? Contact us today to get on the schedule!