Wicca 160: Supporting the Pagan Family
April 4 @ 9:00 pm

-

10:00 pm

EDT

$160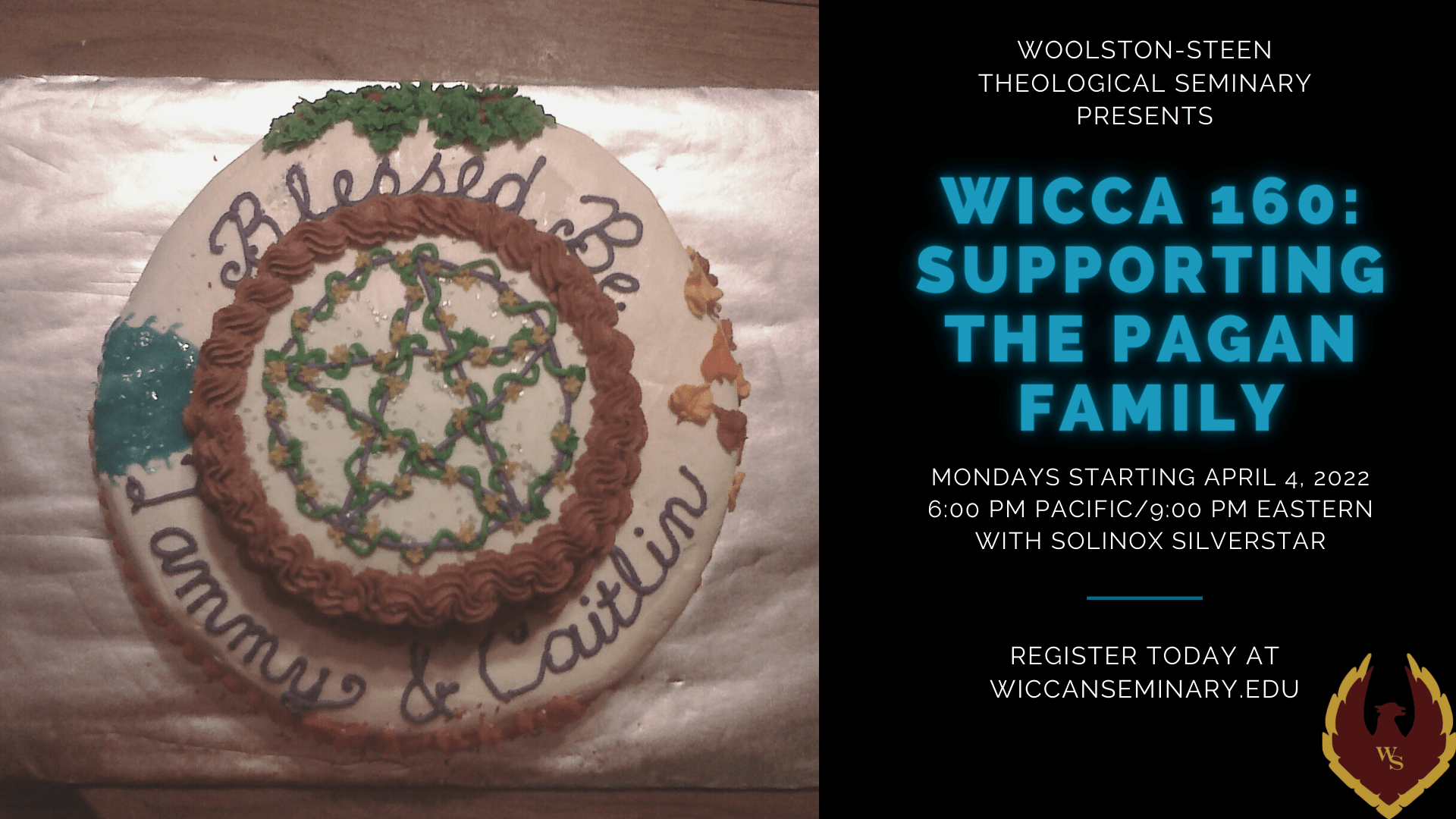 Anyone attending public community events, whether as a participant or as a leader, or anyone who belongs to a coven, will eventually be around pagan children. As such, we all need to know how to interact with and encourage these children in a positive way. It takes a village to raise a child, and this course has been developed with that exact mindset. Each topic will be addressed from the perspectives of pagan parents, childfree pagan adults, and pagan leaders.
This class will run on Monday evenings at 9pm Eastern on Microsoft Teams.
This is a freshman-level elective course at Woolston-Steen Theological Seminary. Two electives per calendar year are included in tuition rates for full-time students, but electives can also be taken a la carte for a one-time fee. Enroll today at www.wiccanseminary.edu to join our class!