Tarot Spreads & Interpretation with Solinox Silverstar
January 23 @ 3:00 pm

-

4:30 pm

EST

$10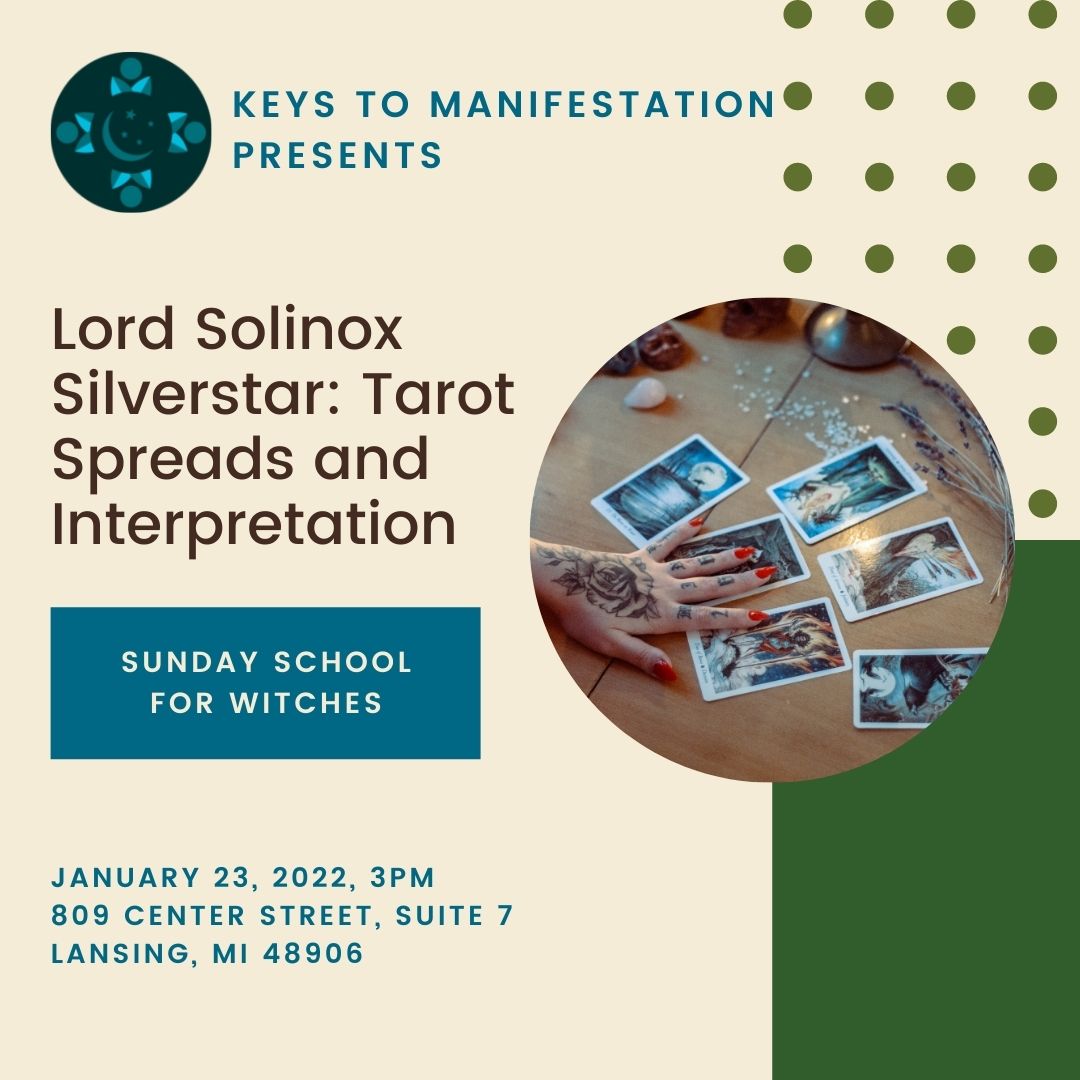 Following up on our Introduction to Tarot workshop, this will be a hands-on class where you can learn and practice different Tarot spreads with your own deck. We will cover the 10-card Celtic Cross, the basic 3-card spread, and Solinox's pentacle spread. We'll also take a look at other layouts as time allows. Bring your own deck(s) and reading mats and prepare to shuffle!
Lord Solinox Silverstar is the founder of Lansing's Weavers of the Web, ATC, a third-degree priestx in the WISE-ATC tradition, a graduate and teacher of the Woolston-Steen Theological Seminary, and the owner of Keys To Manifestation in Lansing. A talented ritualist and teacher, Solinox is dedicated to strengthening and growing local pagan community. A self-educated polymath and pursuer of strength and independence in mind and body, Solinox is a Lokean libertarian homeschooling mother of six who loves her husband of 27 years, knitting and crochet, science fiction and fantasy, and large quantities of coffee.
Purchase tickets here for $10/person.
Do you have some skill or knowledge in the Craft or your pagan tradition that you would like to share with the community? Contact us today to get on the schedule!
Related Events