Spring Mysteries Festival 2022
April 14 @ 8:00 pm

-

April 17 @ 4:00 pm

EDT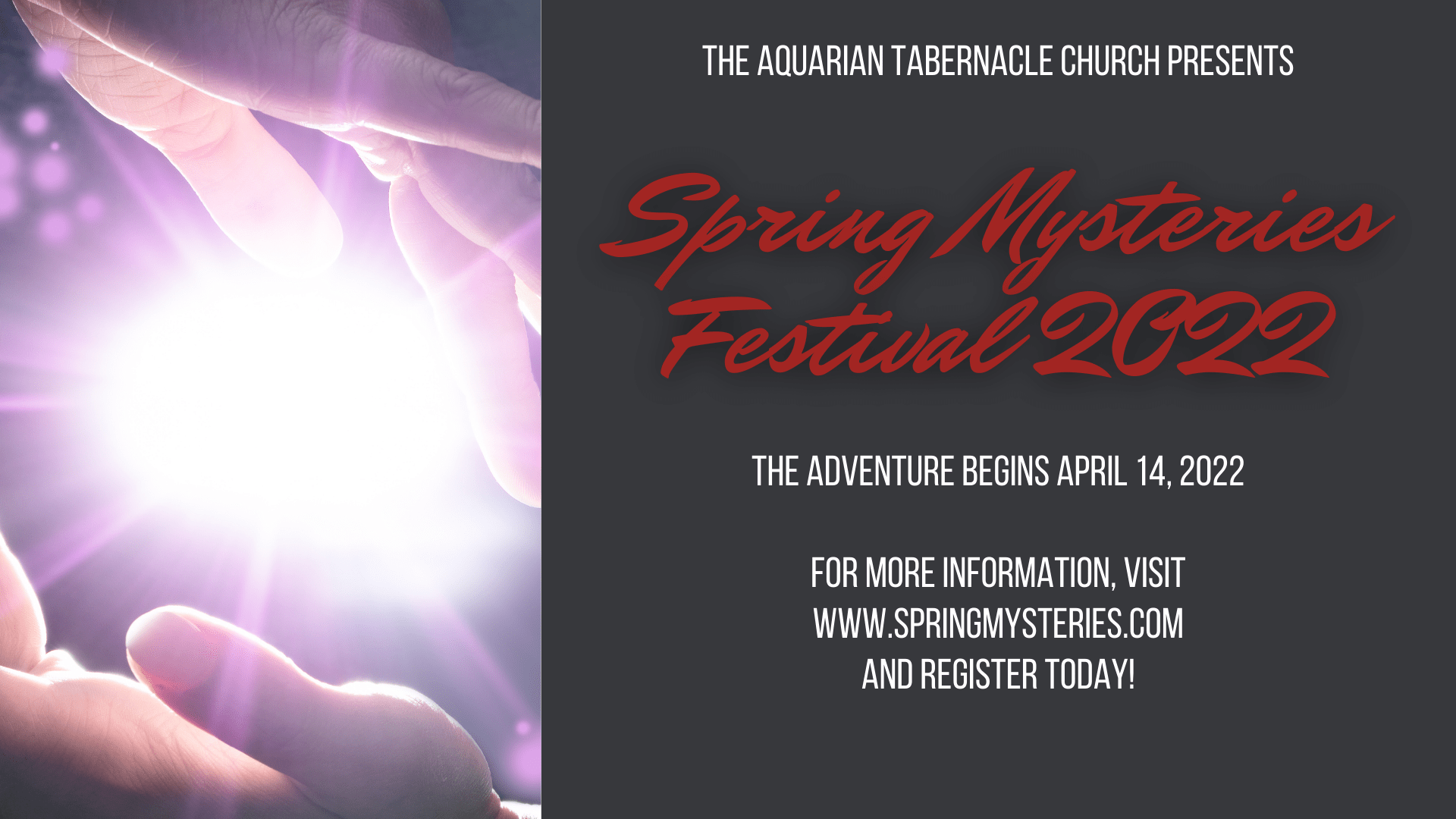 www.SpringMysteries.com
MUST REGISTER ONLINE VIA WEBSITE
Spring Mysteries Festival XXXVii – 2022
Come to Eleusis, Where the Gods walk the Earth!
Weavers of the Web is hosting a watch party for registered attendees in the Reading Room at the store if you'd like to join us, or you can watch from the comfort of your own home.
Since 1985, Aquarian Tabernacle Church has been continuing the Eleusinian Mysteries held in Ancient Greece. These mysteries, held every year in honor of Demeter and Persephone, explore universal concepts and truths from the perspective of the seeker of hidden knowledge. Our Priests and Priestesses spend 3-4 months preparing for the festival, working with the energies of the Gods and rehearsing the ritual drama that is presented over 4 days for hundreds of people each Easter Weekend.
Though the main portions of the event focus on Greek deities, there are many workshops and other groups that bring a plethora of alternate ways to explore. There is also a vendors space, with magical one of a kind shopping, and plenty of space for conversations or introspective moments.
The Mysteries are the longest running continuation of the Eleusinian Mysteries in the modern world. For 3000 years, from Ancient times into the modern day, the Cult of Demeter facilitated history's longest running pilgrimage.
The Aquarian Tabernacle Church has devoted a lifetime of scholarly work and ritual production into bringing these mysteries and initiatory rites in to your life today.
Everyone who attends will come away transformed with wonderful memories of their time in Eleusis.
You owe it to yourself to experience these Mysteries, at least once.
This has never happened before.
This happens every year.
This will never happen again.
Open your mind, Open your heart, Open yourself to the Mysteries.