Cacao Ceremony with Michigan Danto
April 10 @ 3:00 pm

-

4:30 pm

EDT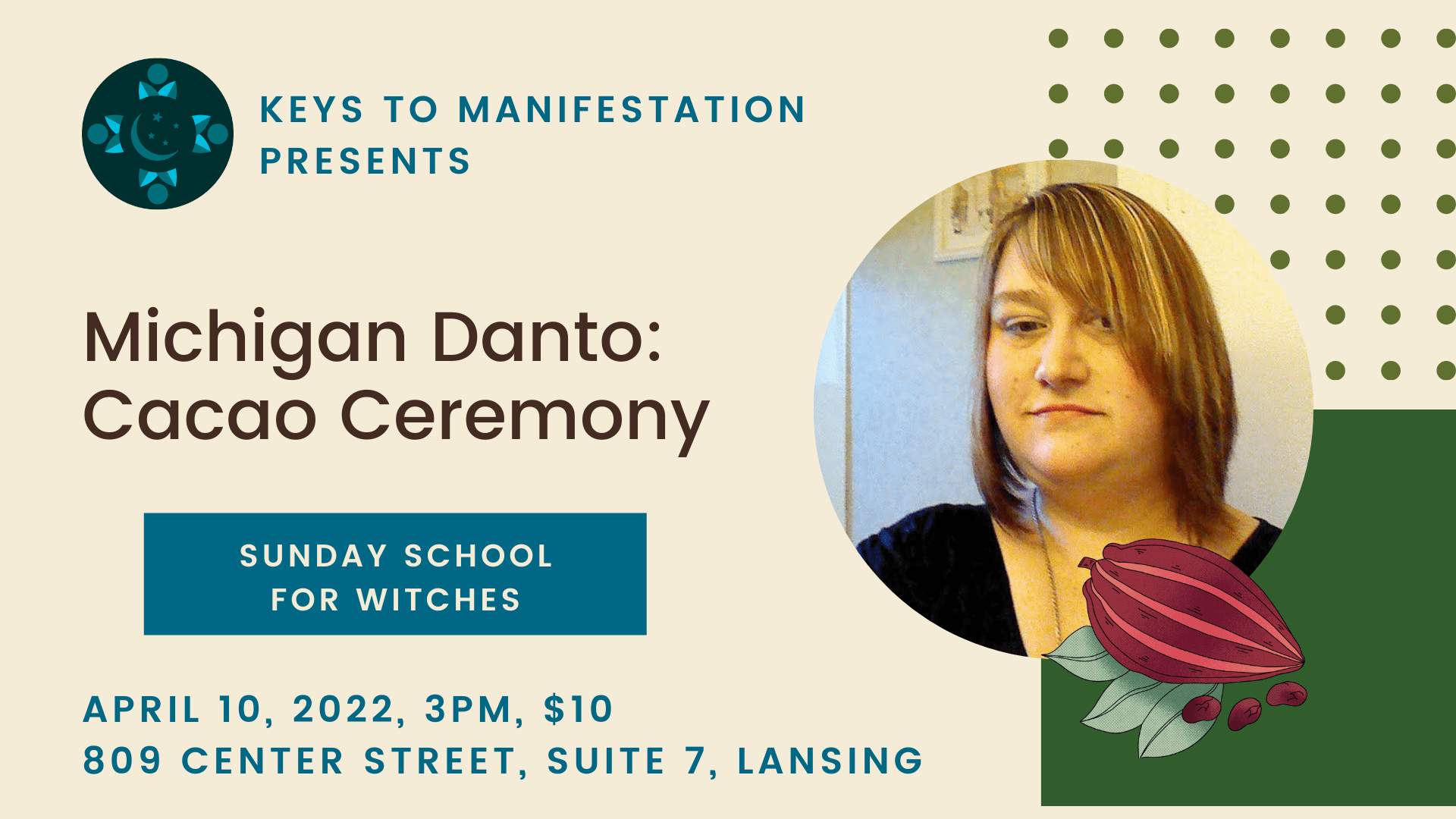 Join Michigan Danto as she leads us in a ceremony honoring the Spirit of the sacred cacao bean! The Spirit of Cacao is a feminine spirit, a nature spirit.  She is a spirit of peace, of kindness, love, joy, and communication. She is a medicine of the soul. The Spirit of Cacao was said to have been brought to the Mayan people of South America by the goddess Ixcacao, a fertility goddess of agriculture.
Michigan Danto considers herself a born healer. Professionally a nurse (RN), she is certified through the University of New Mexico as a Curandera (traditional healer using latino cultural techniques). Michigan Danto began her pagan adventures in a society of voodoo practitioners. While she continues to work with the voodoo lwa (spirits), she also considers herself christo-pagan. She is a hoodoo/rootworker and enjoys working with herbs and plants; wildcrafting natural plants for teas, medicinal uses, and even just for dinner.
Purchase tickets here for $10/person.
Do you have some skill or knowledge in the Craft or your pagan tradition that you would like to share with the community? Contact us today to get on the schedule!
Related Events